On our wedding day we received lots and lots of gifts. Many of the gifts were right off of our registry, which is what a bride hopes for. While the bride and groom want to be appreciative of every gift, truth be told, anything not from the registry is at risk of being weird, unused, or just not our taste. One of the gifts we received was a book from my grandmother. The book was titled: "The 5 Love Languages" by Dr. Gary Chapman. I remember looking at the book and thinking how sweet it was for my grandmother to buy me a book, but I also remember thinking, "anything my grandmother thinks could be helpful to my marriage is probably outdated" and the book went on one of my bookshelves.
I am so thankful that I had a book shelf to put it on and that it came from my grandmother because otherwise, I might have trashed it over the years of many moves and changing priorities. How wise my grandmother was to give me that book and years later when I really needed it, I realized it wasn't just wise it was very loving. It is strange how as we are growing up and entering new stages of life we seem to think that the older generations have nothing to offer us. Maybe its because times are different in many ways or maybe it is our arrogance that leads us to believe that we want, need, or attract a different love than previous generations. The reality is that true love, nourished and cherished and wrapped in the love of our Father in heaven is timeless.
I wish I would have been inspired to read the book early on in our marriage, and I really wish I had read it long before our marriage was in crisis mode. I could have acted differently toward my spouse and loved him differently and so much deeper. If I had done so, would we have avoided the really terrible years? Unfortunately, I cannot answer that question but I can PLEAD with you to take action now, no matter the stage of your marriage. If things are generally pretty good, learning the 5 Love Languages now might very well save you from a very painful detour. If things are bad, learning the 5 Love Languages might just help you stop doing things that are tearing apart the little bit of love you have left.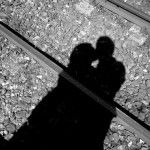 The 5 Love Languages is a wonderful resource to better understand and communicate with your spouse; it is especially helpful in showing us how to love in ways that will speak to your spouse. You can purchase the book by Dr. Gary Chapman (he has several versions now) but he also has been very generous with his free and low cost resources to help us better understand our spouse. You can go to http://www.5lovelanguages.com and take the quiz for customized results; each spouse should complete their own quiz.
The 5 Love Languages are: Words of Affirmation, Quality Time, Acts of Service, Physical Touch, and Receiving Gifts. When you take Dr. Chapman's very simple quiz (online or in the book) you will learn your primary and secondary Love Language, but I bet you can look at this list and at least eliminate the 2 you think ARE NOT your Love Languages. The 2 that would NOT be mine are Physical Touch and Quality Time. Take a moment right now and guess what 2 are NOT your Love Languages.
13 years ago when I was challenged to learn my spouse's Love Language I remembered the book my grandmother gave us on our wedding day.   Quickly I read it. Boy was I surprised at what I learned. My primary Love Language was Words of Affirmation and my secondary Love Language was Acts of Service. Following the instructions of our counselor, Jim also took the Love Language quiz. His primary Love Language was Physical Touch and his second Love Language was Quality Time. We were polar opposites!! While "opposites attract", being opposite in our Love Languages can cause some problems if we do not know how or what to do with the differences.
Our natural inclination is to show love to our spouse based on our own Love Language. It happens naturally and usually without a whole lot of effort. Early on in our marriage our primary and secondary Love Languages spill out of us on their own but over time when these efforts of communicating love to our spouse end up being fruitless we start avoiding sharing love at all. Our efforts were not fruitless because we didn't love each other but they were fruitless because we were speaking the wrong language. It would be like speaking German to someone who speaks Japanese. German words mean nothing to someone whose only language is Japanese. Luckily for us, it is much easier to learn our spouse's Love Language than it would be to learn German or Japanese.
If my 2 main Love Languages are Words of Affirmation and Acts of Service then I will tend to show love to my spouse by saying or writing something nice or by doing a service. But think for a minute about my spouse, his Love Languages are NOT Words of Affirmation or Acts of Service. So in years past when I would say a nice thing or do a service for him he WOULD NOT hear I LOVE YOU. What he noticed was that when he tried to touch me (his primary Love Language = Physical Touch), I pulled away or when he tried to plan time together (his secondary Love Language = Quality Time), I seemed uninterested or I did not have any time to give. So you can see how both of us were feeling very UNLOVED even though each of us was trying to say "I Love You". We might have been saying I LOVE YOU, but our spouse was hearing I DO NOT LOVE YOU and I AM NOT INTERESTED IN YOU!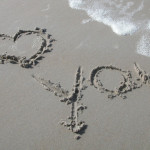 Because our spouse has their own Love Language, we need to learn what their Love Language is and show love based on their Love Language instead of our own. Once I learned my spouse's Love Languages I could decide to show him love in ways that he could hear I LOVE YOU! At this time, Physical Touch was very difficult for me because of how broken our marriage was. The idea of touching Jim was repulsive, so I started with Quality Time. I realized that kind words were not near as important as making Jim a priority and spending time with him.
Ideally, both spouses should learn their own Love Languages as well as their spouse's Love Languages. Knowing our spouse's Love Languages will help us communicate love better to them as well as identify when our spouse is saying "I LOVE YOU" even when it is not in our Love Language. Knowing our own Love Language will help us communicate to our spouse how we like to be loved and to identify when we have fallen back to our Love Language instead of our spouse's. So, when Jim learned that my Love Languages were Words of Affirmation and Acts of Service and NOT Physical Touch, the knowledge armed him with important wisdom. Wisdom that Physical Touch was not a way he could show love to me, at least not at that time. He also learned that how he spoke to me went a long way (Words of Affirmation) and so did things like washing my car, emptying the dishwasher, etc. (Acts of Service); all things he would not naturally do to show love but he could learn to do them proactively.
It takes knowledge and pro-active effort to love our spouse with their Love Language. It will not come naturally, especially at first, but it has the power to transform your marriage.
The better you get at showing love to your spouse in their Love Language the more your marital love will grow.   The more my husband said nice things to me and preformed acts of service for me, the more I felt loved and wanted to show love in return. The more I made time for Jim and things that were important to him, the more he smiled and reacted positively to me.
If you are in a happy marriage place right now, the idea of learning and showing love in your spouse's Love Language is probably exciting but if you are in a bad marriage place right now, it probably seems like a burden. You might be saying, "Why can't I love him/her the way I want to?" or "I will learn their Love Language if they learn mine." Or "It doesn't matter if I learn my spouse's Love Language, he/she will never make the effort to learn mine."
The great thing about the 5 Love Languages is that no matter what stage or shape your marriage is in, YOU can make a difference in your marriage even if your spouse is not yet ready to join you on the Love Languages journey. You can take the knowledge of your spouse's Love Languages and every day make an effort with their Love Languages to do one thing that says I LOVE YOU. Being a Servant Spouse means that no matter the effort of our spouse, we choose to show love in their Love Language. Doing so will deliver surprising results; our spouse notices our gestures because we are finally speaking the correct language and we have stopped rejecting their attempts at loving us. You might be thinking "HOLD ON!! WAIT A MINUTE…rejecting their attempts at loving us? My spouse has not shown me love in years, how can I be rejecting him/her?" Perhaps this would be best understood with an example: Sarah and Tom's marriage is very broken; so much so that Tom has moved out and they have been separated for almost a year. In talking to Sarah, she realized that Tom's top 2 Love Languages were most likely Receiving Gifts and Quality Time. Sarah has been feeling so very unloved for many years but a light bulb went off when she realized that Gifts were one of Tom's primary Love Languages. As she was talking to me on the phone I could practically hear her jaw drop to the floor as her eyes spanned her living room. In just a few minutes she spotted at least 10 items in the living room that were gifts from Tom over the years and several of them were in the last year before Tom had decided to move out. In the past, when Tom had given Sarah a gift, she responded with a hesitant "Thank You" but thought "what a waist of money, it really is not my taste or I surely did not need that!" Now, in this moment, Sarah was seeing the gifts as the expression of love that Tom had intended; her living room was covered with Tom's love for her!! The problem is that Sarah never saw them as love because her Love Languages are Acts of Service and Words of Affirmation. Another way that not knowing each other's Love Languages was harmful to their marriage was that Tom likes to joke and especially be sarcastic; Sarah would call these instances Tom's "digs" at her. Tom thought he was being funny but to Sarah he was saying I DO NOT LOVE YOU! Remember one of Sarah's Love Languages is Words of Affirmation; just as positive words speak love to her, negative words, sarcastic words, or "digs" speak the opposite of love.
I could write numerous examples of how couples, including my husband and I, have been talking the wrong Love Languages for years, but I think you probably have gotten the point. Our prayer is that when you learn your spouse's Love Languages it will be a key that unlocks some hidden potential in your marriage, now and in the future.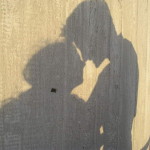 I am happy to report that after 13 years of practicing the Love Languages (off and on, sometimes independently, sometimes together) we are much better at expressing love in ways that our spouse can actually hear I LOVE YOU! I can even report that while Physical Touch was once a ZERO Love Language for me (no points on the quiz and ultimately rating as my 5th and last Love Language), it now is my 3rd Love language and only a few points from my Top 2 Love Languages. I mention this because I know that many men have Physical Touch as one of their Top 2 Love Languages and women often do not. Men, don't loose hope. We are living proof that if you put the effort into selflessly loving your spouse in her Love Languages (no ulterior motive) she will grow in love for you and eventually the once taboo Love Language of Physical Touch will not only be tolerated by her in order to love you but her Love Languages will change shape, they are not set in stone.
Suggested Prayer by Melissa B:
Heavenly Father, we were made in your image, but alone we are not worthy of the task. It is only through your strength and grace that I can be a glimpse of your love to my spouse. Give me the courage to love my spouse selflessly and without condition; help me embrace the idea of Love Languages and the desire to learn to love my spouse in new ways that better suit them. May my love for you overflow to my love for my spouse in a way that he/she knows how important they are to me. May our love only grow stronger and deeper as we choose daily to love each other selflessly. Help me to be more like you as I strive to love my spouse unconditionally. In your hands I put my trust! Amen!
Suggested Action:
Take the Love Languages Quiz at http://www.5lovelanguages.com and ask your spouse to do the same. Share your results. Then answer these three questions:
Note: What are my Top 2 Love Languages?
Note: What are my spouse's Top 2 Love Languages?
Knowing my spouse's Love Languages, how can I better love my spouse?
Sign up to receive our free Servant Spouse – 5 Love Languages List (below). Each Love Language will contain simple suggestions to help you express love to your spouse using their Love Languages and the attitude of a Servant Spouse.  Just input your email below and we will email you the Servant Spouse – 5 Love Languages List!
***Allow 10-20 minutes to receive the opt in email from my email service with the link to the Servant Spouse – 5 Love Languages List. If you do not receive the opt in email, you can email me directly for the list by sending me an email to servantspouse@gmail.com with 5 Love Languages List in the subject line and I will happily send you the list. ***
---
HOPE IN A BOX LLC – check out our items at www.hopeinabox.com.  Several daily use items, all containing the trademarked logo H.O.P.E. (Hang On Pray Everyday).  Never loose HOPE!!